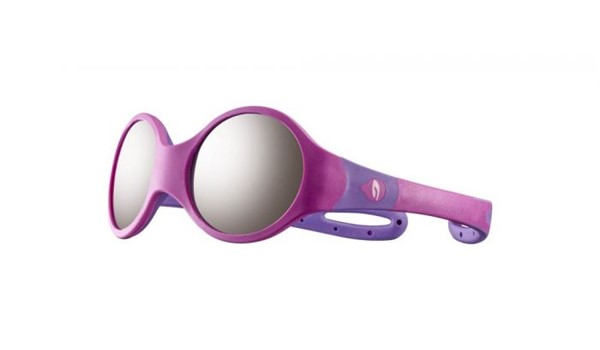 Specifications
| | |
| --- | --- |
| Manufacture | Julbo |
| Style | Loop M |
| Frame Color Description | Dark Pink/Violet |
| Frame Color Code | J5332318 |
| Frame Material | Plastic |
| Frame Shape | Oval |
What Makes Optiwow Lenses So Much Better?
Superior Optics
We use digital, or surfaced, lenses instead of standard stock lenses. Digital lenses are cut for each prescription. They cost more, but provide better clarity and minimal edge-to-edge distortion.

We use aspheric instead of spherical lenses. Aspheric lenses reduce magnification, so you don't get a fishbowl effect. They are thinner and lighter. And they provide better optical quality with less blur.
SKU J5332318
Julbo Loop M J5332318 Childrens Sunglasses with Spectron 4 Lenses Dark Pink/Violet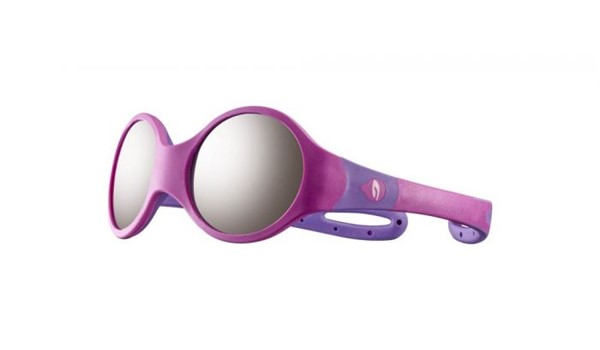 Product Description for
Julbo Loop childrens sunglasses, a great option for girls and boys who want to assert their personalities. Julbo has created a sportswear sunglass model with a discreet but stylish look. Designed with curved temples ,wrap around style with top quality lenses. Protect your kiddo by always providing maximum UV protection. Did you know the average kid takes about 3 times the annual UV exposure of the average adult? Don't wait; start protecting your child's eyes today! Julbo Loop M J5332318 Dark Pink/Violet will be a perfect choice for your kiddo.
How to measure a kid's pupilary distance?
Description
Product Description for
Julbo Loop M J5332318
Recommended for ages 1 to 3 years old
Suitable for both girls and boys.
High Quality lenses.
Wrape around temples for better fit
Strap included
Reversable frame
Asian Fit
Available in 4 different trendy colors.
Julbo Loop Sunglasses can be customized with your child's prescription.
Authorized Dealer.
Includes bag.
Brand: Julbo
Model: Loop M

Product ID: 3660576794771