Back to preschool: A list of our best toddler frames by size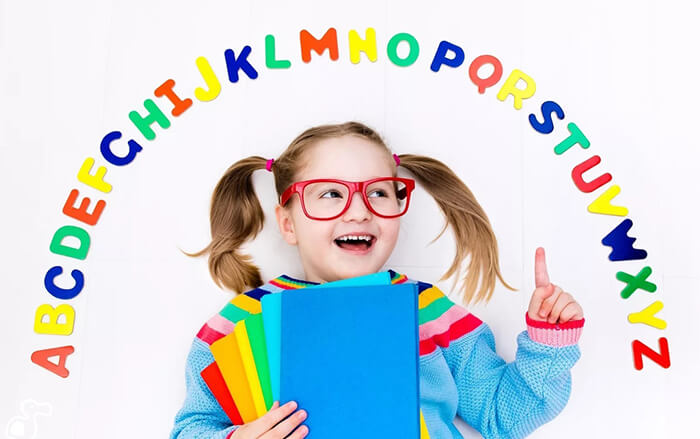 As you may already know, we carry plenty of frames at Optiwow.com for babies, toddlers, and kids. But it can be a hassle to go through each child's frame to see if they're available in your child's size. With usual school activities coming back into session, these can be hectic times for a toddler parent.
So, to simplify your search, we've made a list of our best baby and toddler glasses, according to size. These are all recommended by Dr. Robert Warman from eyes4kids.com, as well as by Optiwow's specialists. Oh, and don't miss our post on setting up for a successful school year if your kiddo wears glasses!
0-12 months old:
Miraflex Baby Zero - These Miraflex stay perched on your toddler's ears with a strap!
Kids By Safilo SA0001 - The low bridge on these is designed to adequately fit on the -still unformed- baby's nose.
1-2 years old:
Miraflex Baby One - Miraflex is a popular brand of toddler glasses, because they come in flexible, bendable polymer frames that resist breaking.
Kids by Safilo SA0002 - The Kids by Safilo kids eyewear collection complies with the design guidelines of the World Society of Paediatric Ophthalmology and Strabismus for children frames. The shapes and sizes of the front pieces are designed to adequately cover the field of vision.
Dilli Dalli Tutti Frutti - These Dilli Dalli Tutti Frutti children's glasses were designed with little ones in mind. They're durable, safe and comfortable, with hinges that can flex both vertically and horizontally, to seamlessly spring back to their original alignment!
2-3 years old:
Miraflex Baby Lux - Offering the same flexibility and durability that characterizes the Miraflex brand, these are size appropriate for the little one who'sstarting to get increasingly curious and exploratory.
Kids By Safilo SA0003/N - These have a soft rubber coat materialthe inner part of the nose and temples, which also have straight tips to avoid pressure behind the ear!
Dilli Dalli Tutti Frutti - BPA Free, Rubber Free, Latex Free, and Hypo-Allergenic.
3-4 years old:
Nano Vista Replay - Hailing original designsfrom Spain, these have the high benefit of being two frames in one. All NANO frames boast adaptability, since they can be adapted to use with temples or switched to wear as a headband.
Nano Vista Camper - Frames that glow in the dark, what could be cooler? Fluorescent particles are mixed with the own temple colors to ensure a glowing effect, so that they can be easily found under low light conditions and prevent accidents.
Dilli Dalli Tutti Frutti - You caught us, these come in three different sizes. Scroll down to the end of this post to see how to know the right size for you.
4-5 years old:
Miraflex: Baby Lux 2 - Oh! These also come in a wide variety of colors, and kids love them. (hint: kids love color!). These are also hypoallergenic, and they don't have screws, pads or hinges. Beautiful, unbreakable, and metal-free.
Kids By Safilo SA0005/N - All Safilo designs are lightweight, so they don't hurt behind the ears or become bothersome on the nose.
Kids By Safilo SA0007 - In addition to being light, Safilo glasses are comfortable, ergonomic, and bio-based. Their soft and comfortable silicone tips ensure stability.
Dilli Dalli Rainbow Cookie - Guaranteed quality at a great price, and such a fun name to boot.
While we already shared 5 great tips for buying glasses for your children, here's another pro tip - If you're not sure of what size your child wears, you can check on a pair of glasses that fit. The eyeglass sizing numbers are usually written on the inside of the frames, like this: 49-19-135.
The first number indicates the distance across one lens of the glasses (eye size). The second number indicates the distance across the bridge on the eyeglass frame, or distance between lenses (bridge size). And the third number is the length of the arm piece from the front of the eyeglass frame to the end of the temple, which goes behind the ear (temple size).
We do hope this simplifies your back-to school shopping, and don't hesitate to shoot us a message if you have any questions!
Like and Share Article
Previous Post
Kids Glasses: Finding the best quality and style that fits right
Next Post
Back to School – 5 Tips for buying glasses for your children