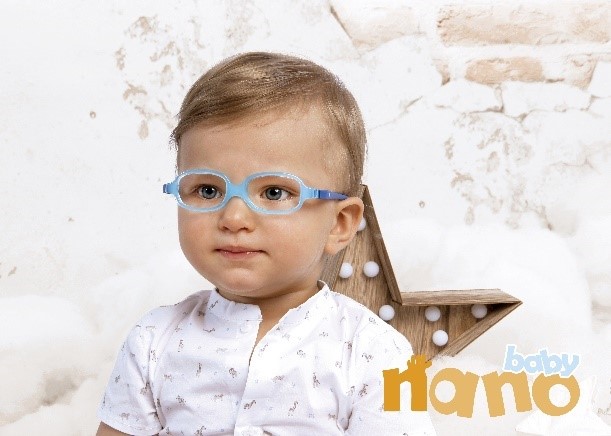 As you may know by now Miraflex kids' glasses have been discontinued. The brand was sold in 2021 to The Luxottica Group and they have no plans to re-introduce this brand in the near future. So, you are probably wondering what are my options?
Fortunately, there are a few great options available and some more coming soon. Remember that the Miraflex Brand that we all loved was not perfect and it had some issues? Common complaints that parents had were that the lenses were touching the eyelashes, or that the lenses would fog, and the most common complaint was that the lenses would pop out constantly and that they would get lost.
With the Nano brand your child will not be experiencing any of these issues.
Nano Vista has marketed themselves as the Indestructible kids' glasses and I must admit that they are truly very strongly built. They are manufactured with Siliflex material that gives them that strength.
The Nano baby collection is being re-designed as we speak, and we are very excited to see what comes next. Besides the frames being very resistant they have this unique two frames in one concept that we love, because it allows parents to interchange the temples for an elastic band and this is great when you have very small babies that are in their strollers lying down and sometimes the temples are not the most comfortable. Miraflex had the problem that sometimes the temples were a little too long and babies were uncomfortable. Also, with toddlers running around the strap makes sure they stay in their faces.
They have a couple of styles that we love because they have a wider nose bridge that fits well in most babies & toddlers.
Also because of the material they are built with, even though they are not as soft and flexible as the Miraflex frames they maintain their shape very well. Also, the temples are fully covered in rubber for extra comfort, and they can be easily adjustable.
Like with Miraflex glasses they have no metal parts, and they are hypoallergenic.
They do not come in as many colors as the Miraflex glasses, but the few colors are all very likable.
And of course, the price is not as appealing as the Miraflex eyeglasses, but you are getting a very superior product.
Like with Miraflex frames we have our favorites in the Nano baby collection here are our favorite fitting frames we highly recommend.

---
Suggested Producs
Here are some suggested products for this topic
No results were found
---
Like and Share Article
Previous Post
Kids Glasses: Finding the best quality and style that fits right
Next Post
Back to School – 5 Tips for buying glasses for your children