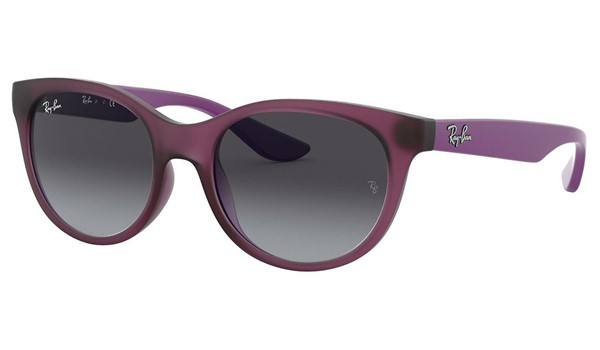 Specifications
| | |
| --- | --- |
| Manufacture | Ray-Ban |
| Style | RJ9068S |
| Frame Color Description | Rubber Transp Fuxia Grey Gradient Dk Grey Lenses |
| Frame Color Code | 70568G |
| Frame Material | Plastic |
| Frame Shape | Square |
What Makes Optiwow Lenses So Much Better?
Superior Optics
We use digital, or surfaced, lenses instead of standard stock lenses. Digital lenses are cut for each prescription. They cost more, but provide better clarity and minimal edge-to-edge distortion.

We use aspheric instead of spherical lenses. Aspheric lenses reduce magnification, so you don't get a fishbowl effect. They are thinner and lighter. And they provide better optical quality with less blur.
SKU RJ9068S-70568G
Ray-Ban Junior RJ9068S Kids Sunglasses Rubber Transp Fuxia Grey Gradient Dk Grey Lenses 70568G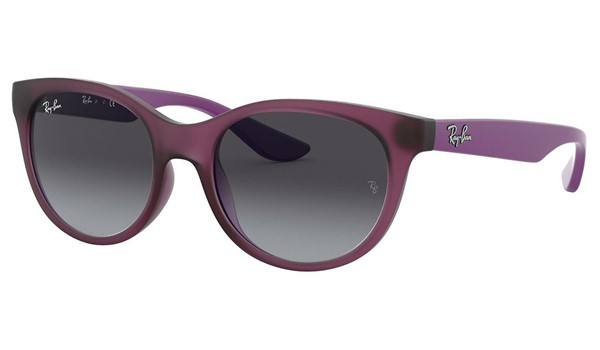 Product Description for Ray-Ban Kids Junior RJ9068S
Ray Ban Junior sunglasses are designed specifically with trendy kids in mind. Ray-Ban the leader in sunglasses and prescription eyewear for generations, has designed the same iconic, timeless sunglasses for children. Adding some especially attractive colors to suit kids different personalities, Ray-Ban Junior RJ9068S Rubber Traks Fuxia Grey Gradient Dk Grey Lenses 70568G will be a must have for your kiddo.
How to measure a kid's pupilary distance?
Description
Product Description for
Ray-Ban RJ9068S Kids JuniorJunior

Recommended for ages 6 to 8 years old.

Suitable for girls.

100% UV protection
Full rim, square shape, plastic frame

Available in size 47

Available in many different colors.
Can hold up to a +/- 28 prescription lenses.
Authorized Dealer.

Includes a case.

Brand: Ray-Ban
Model:RJ9068S 70568G

Product ID:
8056597126717