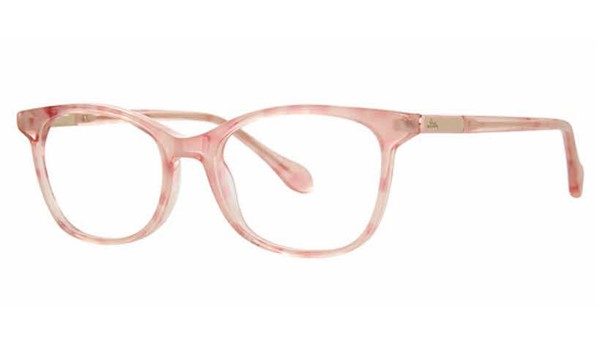 Specifications
| | |
| --- | --- |
| Manufacture | Lilly Pulitzer |
| Style | Galena Mini |
| Frame Shape | Rectangular |
| Frame Color Description | Pink Cloud |
| Frame Color Code | Pink Cloud |
| Frame Material | Plastic |
What Makes Optiwow Lenses So Much Better?
Superior Optics
We use digital, or surfaced, lenses instead of standard stock lenses. Digital lenses are cut for each prescription. They cost more, but provide better clarity and minimal edge-to-edge distortion.

We use aspheric instead of spherical lenses. Aspheric lenses reduce magnification, so you don't get a fishbowl effect. They are thinner and lighter. And they provide better optical quality with less blur.
SKU Galena Mini -PC
Lilly Pulitzer Galena Mini Girls Eyeglasses Pink Cloud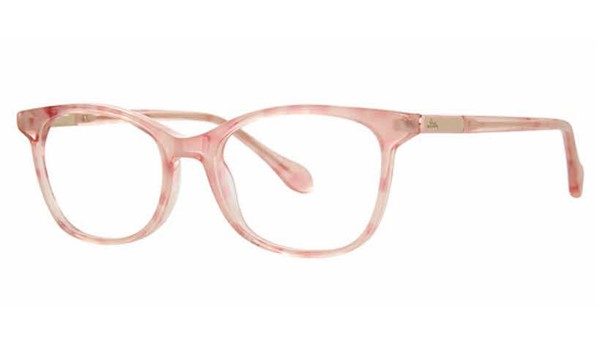 Product Description for Lilly Pulitzer Girls Galena Mini
Lilly Pulitzer Girls Brae Eyeglasses, originators of resort wear now bring this chic beautiful feminine collection of frames for our little girls. Rx glasses designed in bright colors and unique prints, made in plastics and metals that will make it hard to choose from. Your girl will love them! Galena Mini Pink Cloud be a great choice for your girl.
How to measure a kid's pupilary distance?
Description
Product Description for
Lilly Pulitzer Galena Mini
Recommended for ages 6 to 10 years old.

Suitable for girls.

Full rim, rectangular shape, plastic frame.
Adjustable nose pads.
Available in size 48

Available in three different colors.
Can hold up to a +/- 28 prescription lenses.
Authorized Dealer.

Includes a case.

Brand: Lilly Pulitzer
Model: Galena Mini

UPC: 71531709625