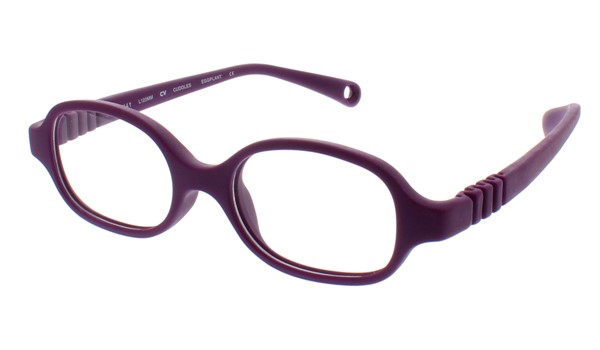 Specifications
| | |
| --- | --- |
| Manufacture | Dilli Dalli |
| Style | Cuddles |
| Frame Color Description | Eggplant |
| Frame Color Code | Eggplant |
| Frame Material | Rubber |
| Frame Shape | Rectangular |
What Makes Optiwow Lenses So Much Better?
Superior Optics
We use digital, or surfaced, lenses instead of standard stock lenses. Digital lenses are cut for each prescription. They cost more, but provide better clarity and minimal edge-to-edge distortion.

We use aspheric instead of spherical lenses. Aspheric lenses reduce magnification, so you don't get a fishbowl effect. They are thinner and lighter. And they provide better optical quality with less blur.
SKU Cuddles-Eggplant
Dilli Dalli Cuddles Kids Eyeglasses Eggplant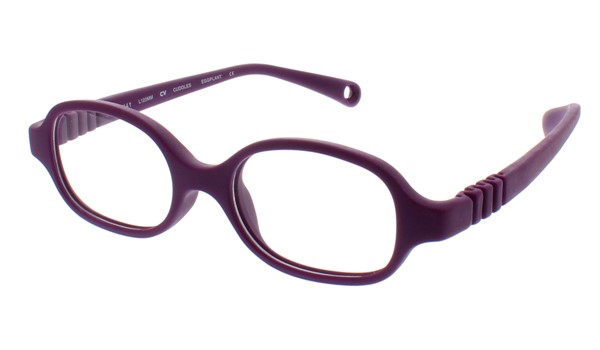 Product Description for Dilli Dalli Cuddles
Dilli Dalli Genius, Innovation, Style! Created to meet the needs of both parents and little kids ages 10 to 13 years. The Dilli Dalli kids eyewear collection offers unsurpassed durability, a comfortable fit, and adorable style. Revolutionizing the world of pediatric eyewear through its innovative Intelliflex technology, this advanced collection delivers both fashion and function. Dilli Dalli Cuddles- Eggplant will be a great choice for your child.
How to measure a kid's pupilary distance?
Description
Product Description for
Dilli Dalli Cuddles
BPA Free, Rubber Free, Latex Free & Hypo-Allergenic.
Recommended for ages infant to 4 years old.
Available in three eye sizes, 39 and 41 and 43.
Suitable for both boys and girls.
Full rim, rectangular shape.
Available in four different colors.
Includes a matching strap to ensure correct and secure fit.
Can hold up to a +/- 28 lens prescription.
Authorized Dealer.
Includes a case with a cleaning cloth.
Brand: Dilli Dalli
Model: Cudddles

Product ID: 886453586496
Published on Jul 20, 2015
Dilli Dalli eyewear, available from ClearVision Optical, is proud to present Red's Big Day, an animated depiction of the children's book of the same title. Red, one of the (bird) faces behind the Dilli Dalli collection, tries out for his school's flying team, when he finds out he needs glasses. It's a great story for little ones who are wary about wearing glasses. Glasses are cool!