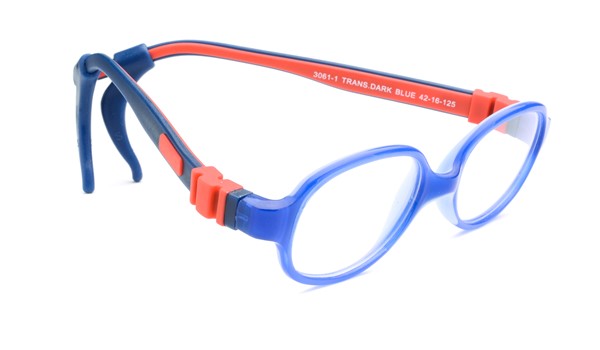 Specifications
| | |
| --- | --- |
| Manufacture | Maxima |
| Style | MX3061-1 |
| Frame Shape | Oval |
| Frame Color Description | Blue |
| Frame Color Code | 1 |
| Frame Material | Plastic |
What Makes Optiwow Lenses So Much Better?
Superior Optics
We use digital, or surfaced, lenses instead of standard stock lenses. Digital lenses are cut for each prescription. They cost more, but provide better clarity and minimal edge-to-edge distortion.

We use aspheric instead of spherical lenses. Aspheric lenses reduce magnification, so you don't get a fishbowl effect. They are thinner and lighter. And they provide better optical quality with less blur.
SKU 9003.11.0009
Maxima Eyewear MX3061-1 Kids Glasses Blue 42-16 (2-6 years)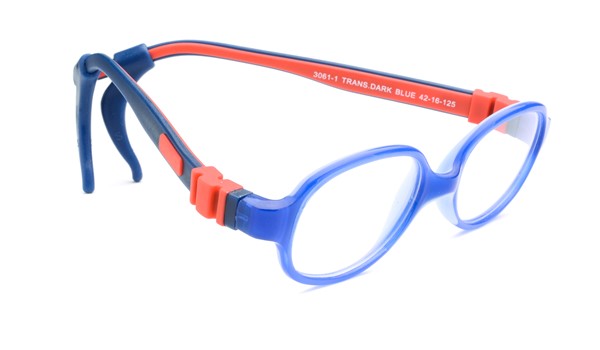 Product Description for Maxima MX3061
Maxima Kids Eyewear Collection puts a smile on everyones face. Kids love them because of their cool, hip and trendy design. Parents love them for their flexibility, durablity, resistance and affordability, making a back-up pair of frames afordable. Maxima MX3061-1 Blue is a great option for parents that don't want to break the bank.
How to measure a kid's pupilary distance?
Description
Product Description for
Maxima MX3061-1 designed in TR-90 material making them very light and flexible.
Recommended for ages 2 to 6 years old.
Suitable for both girls and boys.
Full rim oval shape.
Available in two different colors to reflect every child's unique personality
Unbreakable plastic with NO metal parts or hinges, there's less risk of accidental facial or eye trauma.
Maxima MX3061 includes a strap and a pair of retainers to ensure a correct and secure fit.
Can hold strong eyeglass prescriptions.
Authorized Dealer.
Includes a band, a pair of retainers and a case.
Brand: Maxima
Model: MX3061-1
Product ID: 306114218125