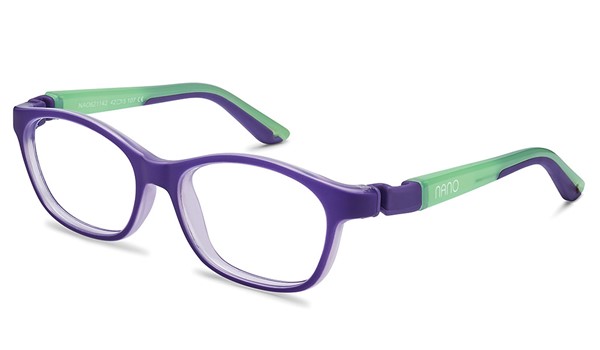 Sorry!
Nano Camper Glow 3.0 Kids Eyeglasses Matt Purple/Glowing Green
has been discontinued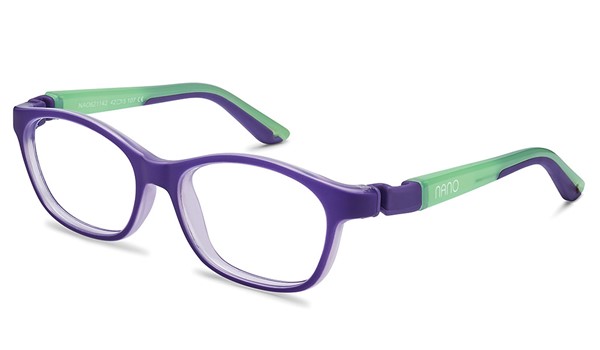 Product Description for Nano Camper Glow 3.0
Nano Vista frames have evolved thanks to their newly updated design 3.0. with new technical improvements making them even more flexible, more resistant and even more comfortable. A new hinge for added flexibility and range of motion, adaptable temple tips for more comfortable positioning and softer rubber nose pads. All Nano kids eyeglasses are Hypoallergenic and BPA Free. Nano Glow has all the same features as the regular collection with the added trait that the temples glow in the dark.
The new 3.0 designs have not changed sizes from the previous styles just the way they are measured, so you will need to go one size bigger from the original Nano's Frames to get the right fit in the new 3.0 style. All Nano Vista 3.0 can be adapted to all uses with temples or switched to an elastic strap and mini strap for a perfect fit. From a quite classroom to a rugged playground, they will take the beating day after day!! Nano Camper Glow 3.0 Matt Purple/Glowing Green are one of the only INDESTRUCTIBLE kids' frames designed for the children of the future.
Here are some suggested alternatives for

- Nano Camper Glow 3.0 Kids Eyeglasses Matt Purple/Glowing Green -

12 out of 12 results [Page 1/1]