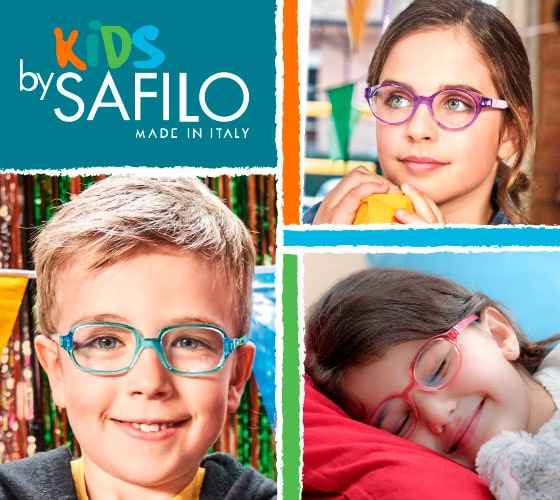 Kids By Safilo Glasses, Frames, and Eyeglasses
Kids by Safilo eyeglass Brand is designed and produced in Italy. This brand was designed with the input and advice of experts in the medical field of Pediatric Ophthalmology. Their knowledge and advice help design kids glasses that work for different age groups.
Some of the expertise brought on to the design of the kids eyeglasses are:
The field of vision is big enough to correct different eyeglass prescriptions.
The bridge design is made to sit well on the undeveloped noses of infants and toddlers.
he temples wrap correctly around the face, keeping the frame snugged to the face.
Kids by Safilo kids eyeglass collection is designed for infants, toddlers and tweens.
Ranging from eye size 39 to 43 or 0 to 8 years old.
Kids by Safilo also offers a clip-on sunglass in some of their styles. This clip-ons are made of high quality Polarized Lenses for optimal UV protection.
9 out of 9 results [Page 1/1]