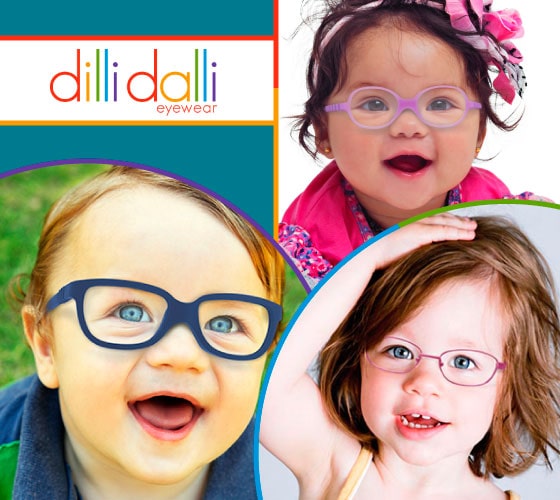 Dilli Dalli Glasses, Frames, and Eyeglasses
Dilli Dalli children's eyewear brand combines design, comfort and safety into a very affordable frame for your littles ones.
The main features of this collection are:
The temples unique Intelliflex™ technology allows for a multi-action spring hinge. This will help keep the frame stay in shape and prevent the glasses from having to be adjusted often.
Made of a hypo-allergenic material is great for sensitive skin.
These kids eyeglasses are virtually indestructible which gives the durability and safety every parent wants for their child.
Available in many styles and bright colors that kids love.
Each frame comes with an elastic band that help the glasses stay in on better to help your child wear the glasses as they were intended.
14 out of 14 results [Page 1/1]